How Does It Work?
The proprietary Cognitive Boost Technology™ pattern embedded in every Sleeve is designed to optimize neural communications for improved mindful wellness.

Through vibrotactile stimulation, skin receptors are triggered to generate a combination of signals. These signals are processed by the cognitive networks to allow users to naturally experience their passions more fully with focus, clarity, and calmness.

These signals represent mindful solutions that help streamline the cognitive networks, resulting in scientifically-proven amplified cognitive abilities – just ask Dr. Robert W. Thatcher, Ph.D., whose clinical whitepaper study showed the benefits of the eSmartr Smart Compression Sleeve after just 20 minutes.
MINDFUL SOLUTIONS THAT WORK
Cognitive Boost Technology™ is a non-invasive, drug-free approach to naturally improving your cognition, safely helping you to:
Focus better
Remember more
Feel less stressed
Stay in the zone
CBT stimulates a specific pattern of nerves in the forearm, creating a signal that the brain translates into improved cognitive function and more mindful wellness.
Read White Paper Study
THE CBT NEURO-PATHWAY
The compression in our sleeves allows the Cognitive Boost Technology pattern to quickly activate receptors in the skin, sending neural signals through the somatosensory pathways to the brain. Our neurology processes this information in three steps.
ENCODING

Sensory Information is activated and encoded by Mechanoreceptor Neurons. Receptors have an integrative relationship in coding sensory information as described by theories of "Sparse Coding" and "Population Coding". Using Tactile Stimulation, Cognitive Boost Technology activates an encoded neuro-signal from nerve receptors on the forearm.

FILTERING

Sensory Information is filtered at the AP of the Brainstem, filtering noise from actionable information. Actionable information is directed to related areas such as Entorhinal Cortex and then Hippocampus and Cerebral Cortex.

DECODING

Entorhinal Cortex helps regulate and decode processes related to Hippocampus and Cerebral Cortex. The "code" from Cognitive Boost Technology may aid in regulating the functions of these designated areas - specifically Executive Function, Attention, Memory, and Information Flow.
This is what focus looks like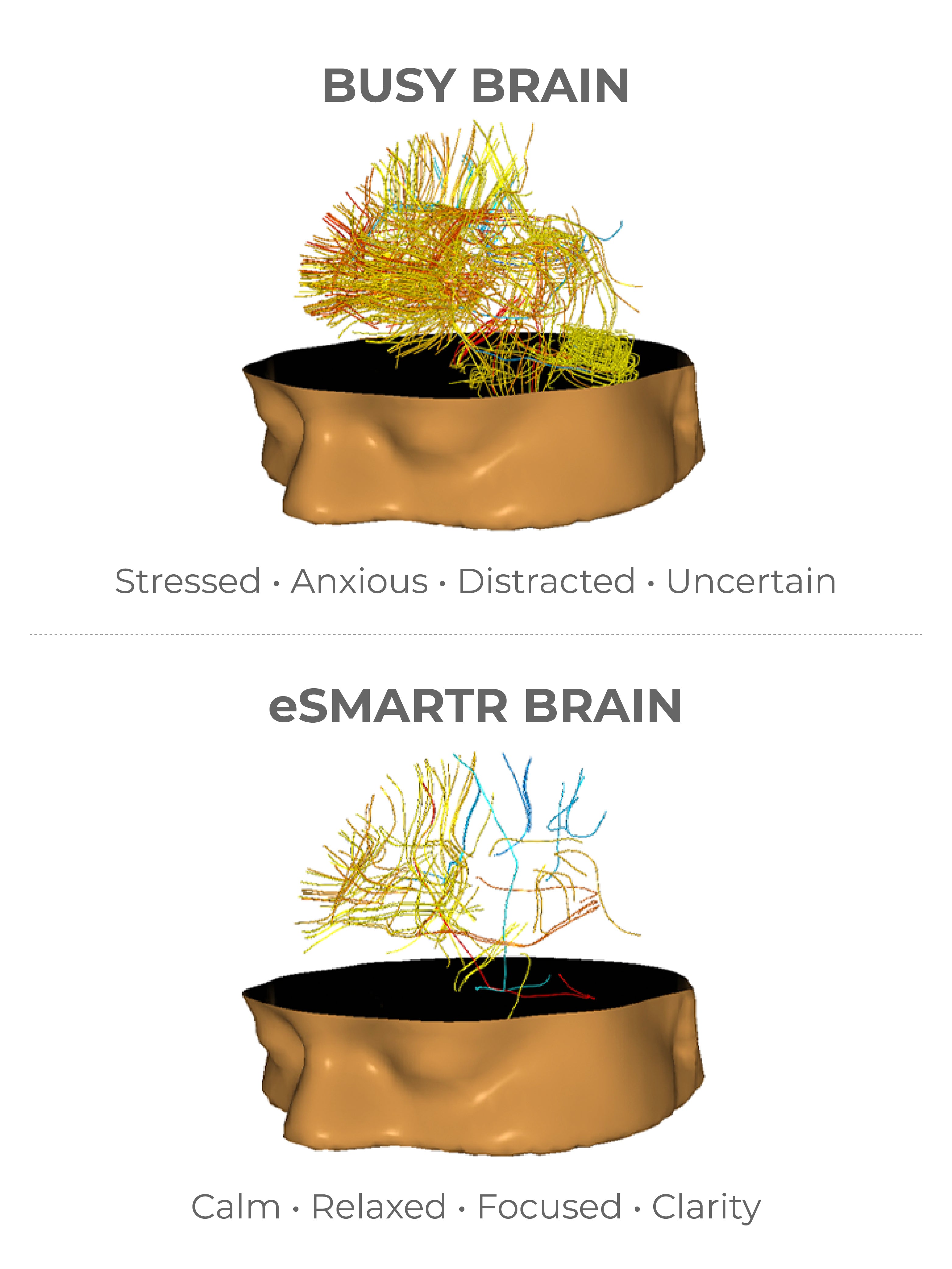 HELPING ATHLETES PERFORM
Day in, day out, athletes are expected to perform at the highest level. eSmartr Smart Compression Sleeves improve your coping mechanisms for better stress and anxiety management, allowing you to stay focused on the game.
BETTER HEALTH & FITNESS
Nobody wants to wake up early, which is what makes it so hard to be committed to Team Rise and Grind! With eSmartr Smart Compression Sleeves, you'll be more focused so you can stay in the zone longer to achieve your goals, from more reps on your press to more miles on your run.
THE OFFICIAL SLEEVE OF ESPORTSTM
Gamers are under constant pressure, playing upwards of 14 hours a day to compete. That takes a toll on your mind. eSmartr Smart Compression Sleeves help to improve focus and lower stress levels, leading to less burnout and improved mental performance.
EXECUTIVE FUNCTION
WHAT IS IT?
Executive function allows us to experience:
Working memory (absorbing information and applying it to accomplish tasks)
Cognitive flexibility (mental multitasking, and switching one's thinking between ideas)
inhibitory control (the ability to not do something just because you thought about it).
WHY IS IT IMPORTANT?
These skills are crucial for learning, problem solving, and processing information!
HOW DOES CBT HELP?
The EEG scans below measure the executive function of the participant's brain before and after they've put on their smart compression sleeves; the lighter colour in the second scan indicates a more efficient function.
Without CBT

With CBT
ATTENTION NETWORK
WHAT IS IT?
Attention networks direct the mind to focus on a specific object.
WHY IS IT IMPORTANT?
Your ability to pay attention is partially to blame for how far down this page you've made it already. Attention is crucial for listening and learning!
HOW DOES CBT HELP?
The illustrations below show us two things. First, that the EEG scan performed with CBT is less cluttered than without (fewer lines), and that the information being recalled is being done so with increased efficiency (green and yellow vs red and blue lines).
Without CBT

With CBT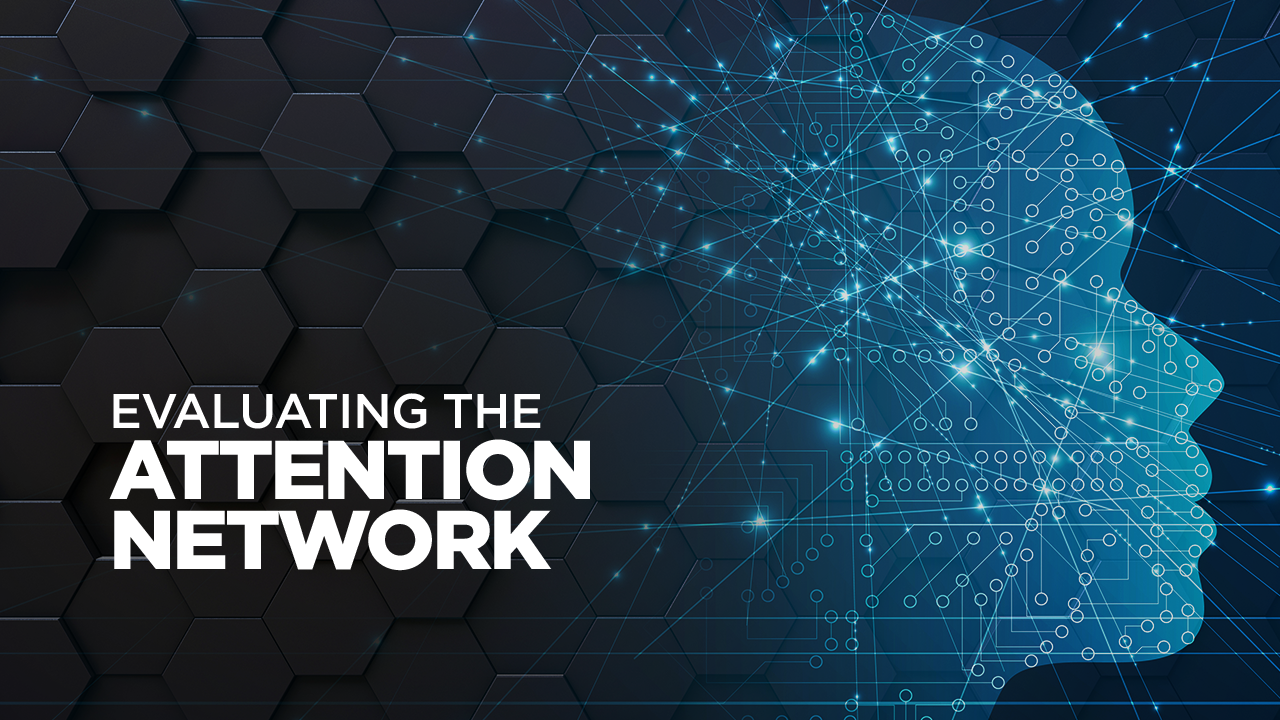 MEMORY NETWORK
WHAT IS IT?
Your working memory allows you to encode, maintain, and manipulate incoming information.
WHY IS IT IMPORTANT?
When you make decisions based on data, you are using your working memory; it encompasses all well-thought-out decisions!
HOW DOES CBT HELP?
The illustration below indicates a more efficient recall process; the lighter colours on the EEG indicate a stronger power of memory in the test performed with CBT.
Without CBT

With CBT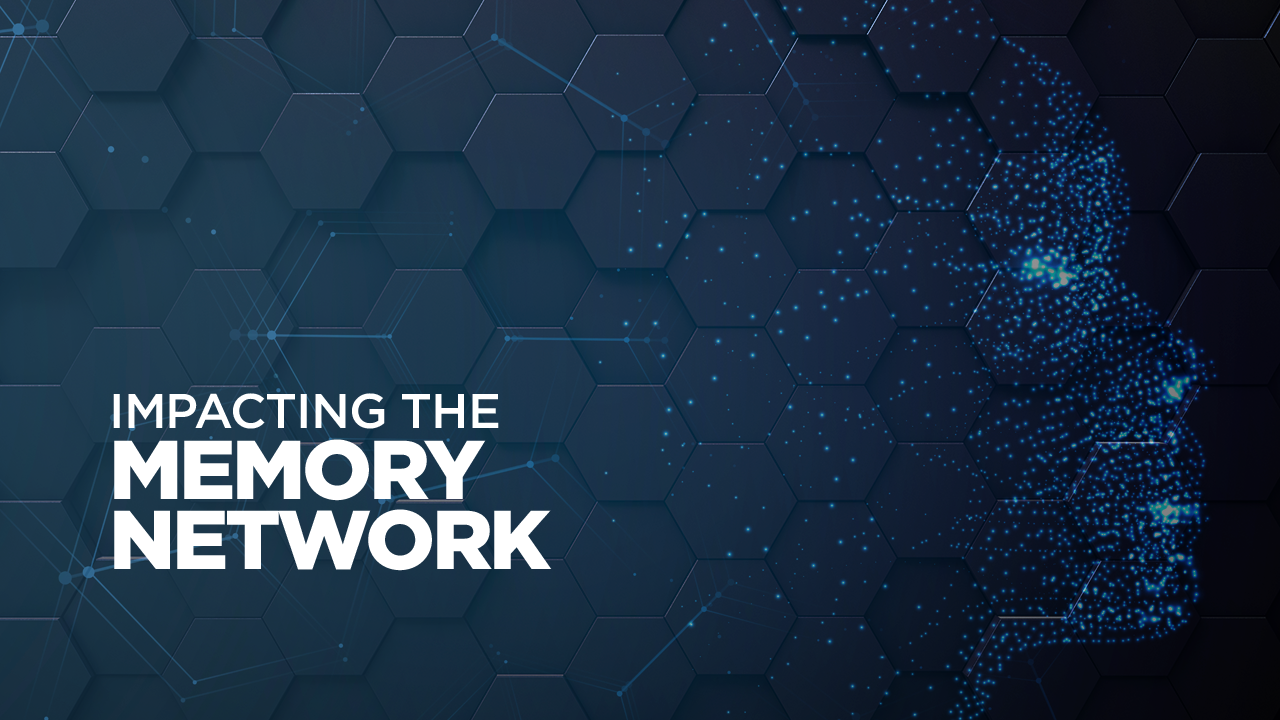 INFORMATION FLOW
WHAT IS IT?
Information flow is your brain's ability to communicate effectively with itself. The speed and efficiency of data moving from one location in the brain to another is information flow.
WHY IS IT IMPORTANT?
Quicker, more efficient connections lead to faster decisions. Your problem-solving and reflexes can all benefit from quicker thinking.
HOW DOES CBT HELP?
In the illustration below, you can see that the image with CBT indicates a less "congested" flow of information. Fewer lines means fewer impediments as you think critically.
Without CBT

With CBT
THE PROOF IS IN THE PATTERN
eSmartr worked with neuroscience leaders at The Applied Neuroscience Research Institute to test, record, and validate the results of Cognitive Boost Technology. Working with 20 subjects and running a variety of brain scans, we observed their cognitive benefits after wearing the eSmartr Sleeve for just 20 minutes.

Download Clinical study